About Us
NKIT deliver straight forward IT Consultancy and IT Support for SMEs in the North West. NKIT have developed strong relationships with a diverse range of clients across multiple sectors from hospitality and retail to professional services and manufacturing. We provide complete IT project management and IT support services.
NKIT consult and deliver IT solutions for hospitality. Our clients include Mission Mars, Rudys Pizza, San Carlo, Junkyard Golf, The Liars Group, Crazy Pedro's, Ramona, Firehouse and many independents in the North West 
NKIT have developed business systems for The British Standards Institute, The Department of Health, LG Electronics, University of Liverpool, Phillip Carrol Associates, Individual Restaurant Company.
Contact Us
For more information about the services we offer, please either call 07834 336 393 or visit our Contact Us page where we can send us an email.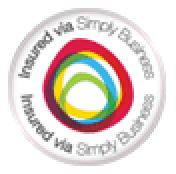 Simply Business Professional Indemnity Insurance
Public Liability : £2,000,000 Professional Indemnity : £1,000,000